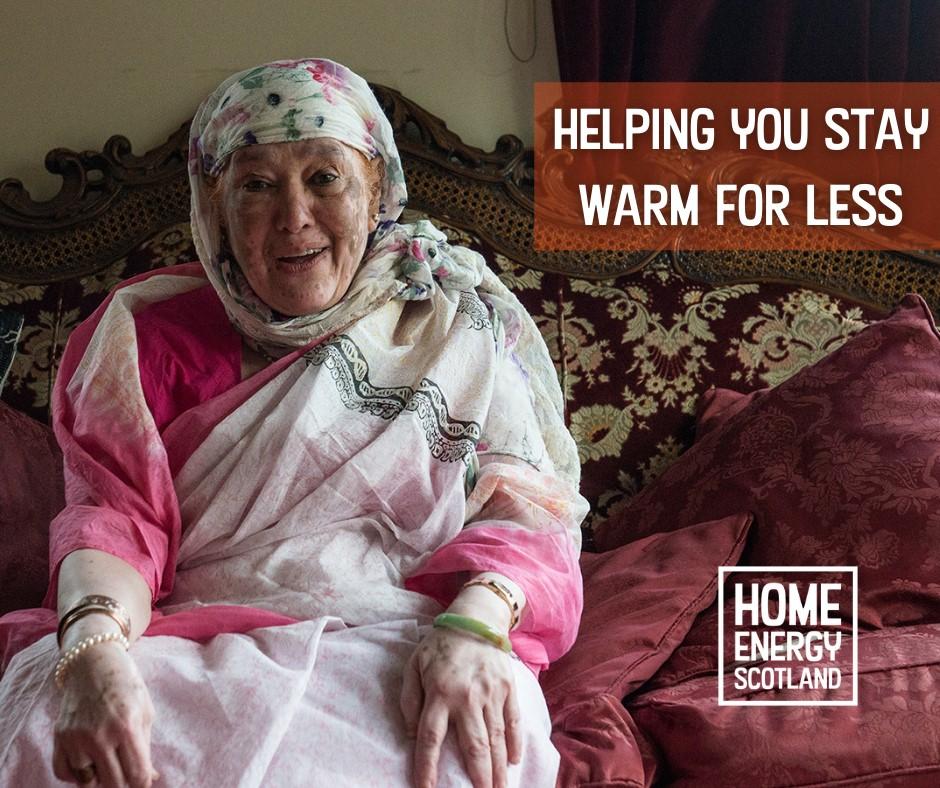 Supporting warmer homes this winter with Home Energy Scotland
Our top tips for a cosier winter
Everyone wants a warm home without spending too much on their energy bills and with winter just around the corner, your housing association has teamed up with Home Energy Scotland to share some top tips to help keep you cosy for less.
Boost your energy saving know-how and be in with a chance of winning £500 towards your energy bills. Find out more and Enter Here. Terms and conditions apply.
Set your heating controls to manage the temperature of your home. Remember to use the weekday and weekend settings.
Keep your radiators clear and avoid putting furniture against them. Drying your washing on the radiator can make your house colder, and can also encourage condensation and mould growth.
Your room thermostat should be set to the lowest comfortable temperature (typically between 18°C and 21°C ) Turning down the room thermostat by one degree can save up to £55 a year.
Use heavier curtains during the winter months and make sure you close them when it gets dark to keep the heat in and the cold out.
Funded by the Scottish Government, Home Energy Scotland (HES) provides free and impartial energy advice to help Scottish householders to reduce their energy costs and create warmer homes. Support ranges from advice on how to manage your heating controls or shop around for a cheaper energy supply, or check to see if you're eligible for financial support, benefits and incentives.
To find out how Home Energy Scotland can help you, call freephone 0808 808 2282 or email adviceteam@sc.homeenergyscotland.org and an advisor will call you back. Alternatively, visit www.homeenergyscotland.org or follow @HomeEnergyScotlandSC on Facebook.