Oct 2019
Window & Bathroom Replacements (3-7 Merryton Avenue)
WINDOWS
Surveys commenced on 7 October, with a start date 4 November 2019.
These are anticipated to be completed by 15 November (2 weeks).
BATHROOMS
Surveys to commence in October, with a start date 25 November 2019.
These are anticipated to be completed by 13 December (3 weeks).
Sep 2019
World Suicide Prevention Day
Tues 10 September (9.30am-2.30pm). Further details provided below.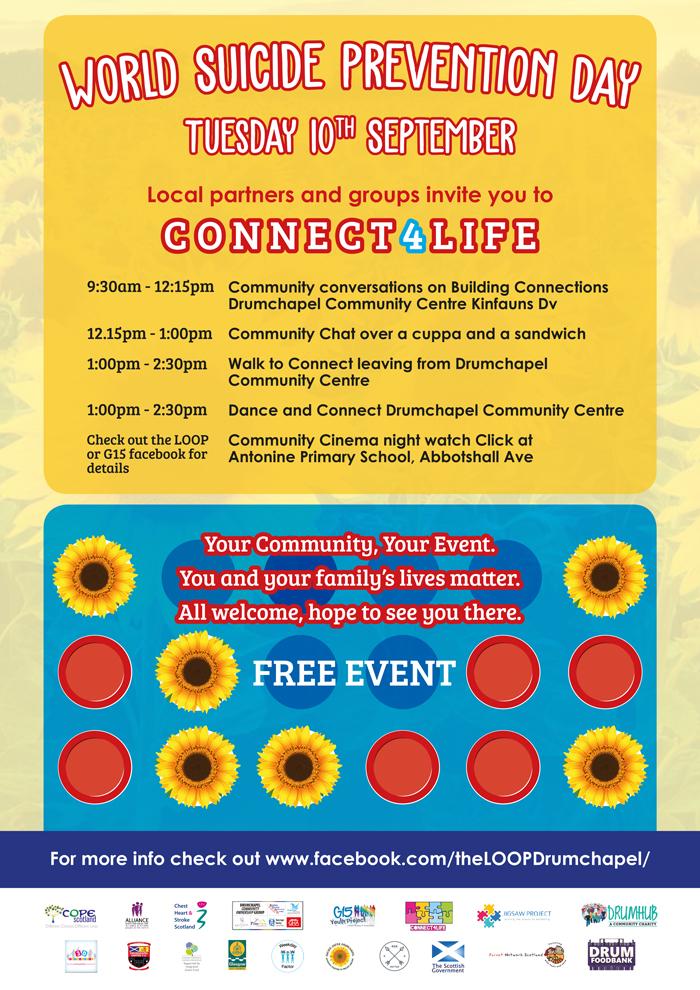 Sep 2019
TV Licensing for over 75s
Recent changes to TV licensing for over 75s have taken effect from June 2019. For further information, please read the attached article.
Sep 2019
Donations to local high school and food bank
In line with our Donations policy, we set aside committed expenditure towards a local school and the food bank.
Pictured is our Housing Officer Matthew Leach presenting a cheque for £300 to Drumchapel High School's Head Teacher, Joanne Sturgeon. The money will be used by the school towards a study weekend.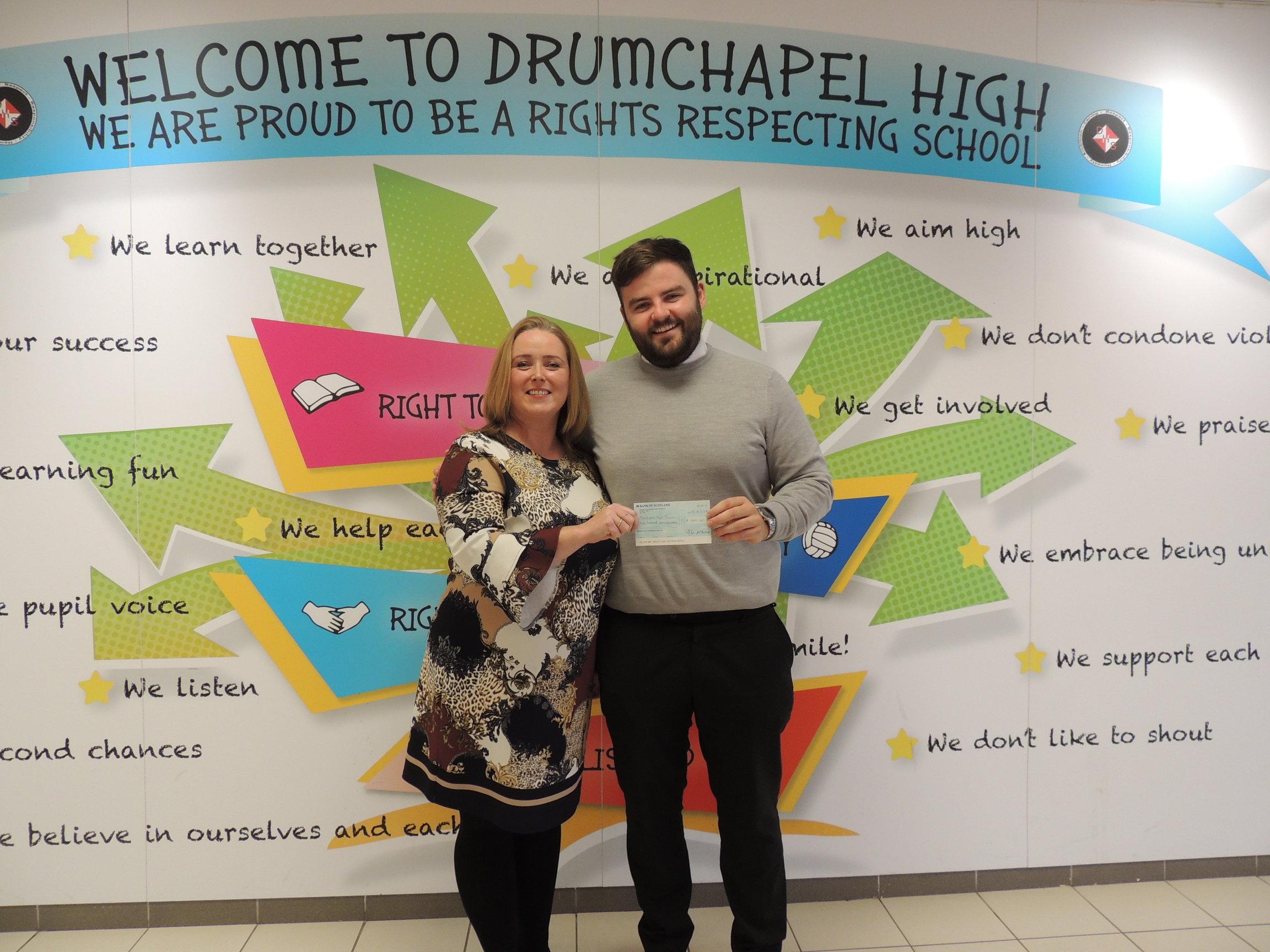 Our Asset Management Officer Lorraine Logan is pictured below presenting a cheque for £500 to Drumchapel Food Bank.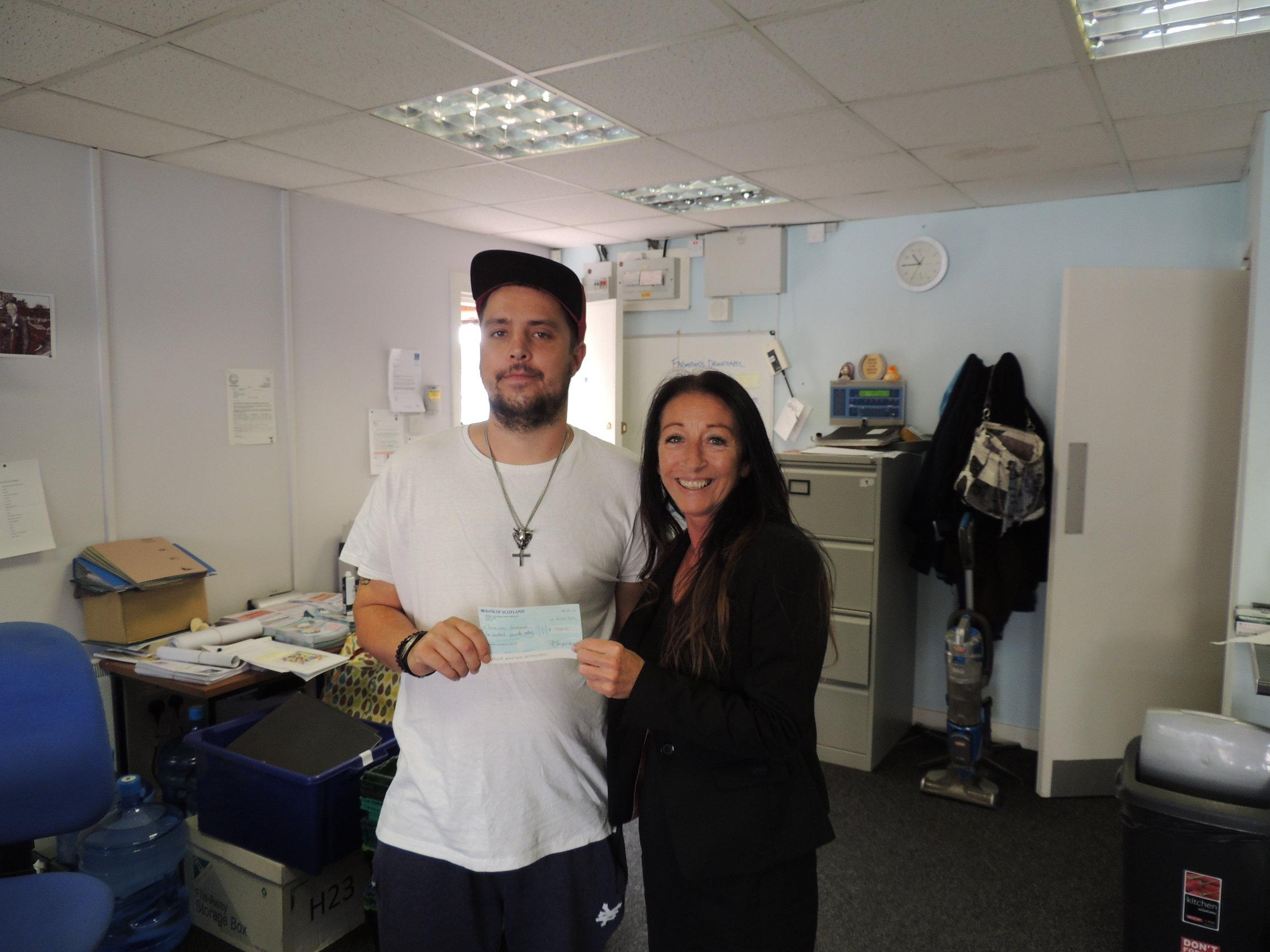 Aug 2019
Our gutter cleaning programme is due to begin on Monday 9 September 2019. Weather permitting, work will begin at 3-21 Merryton Avenue; complete the remainder of Merryton Avenue; then proceed to Linkwood Drive, Southdeen Road, and Southdeen Avenue.
After this point, City Building will co-ordinate the programme.
Aug 2019
There have been a few changes in our staff personnel and roles. Please note the following changes:

Pauline Burke - Depute Director is now Acting Director
Jacqueline McGoran - Finance Officer is now Senior Finance Officer
Caroline Meiklejohn - Housing Officer is now Senior Housing Officer
Stephen Watt - Customer Services Advisor is now Corporate Services Assistant
Matthew Leach - has returned as our temporary Housing Officer
May 2019
Our temporary Housing Officer Matthew Leach has finished providing maternity cover for Marisa McCarthy, who returned on 8 April 2019. Matthew's final day with the Co-operative was Tuesday 30 April 2019.
January 2019
Our office was made fully accessible at our front door via the installation of a new push button and ramp for wheelchair use. We endeavour to make things as easy as we can for you and hope that this provides some ease to public who visit our office premises.