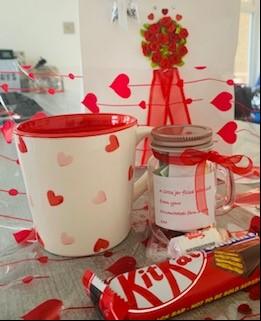 Staff and tenants at Drumchapel Housing Co-operative were feeling the love for Valentine's day. Tenants were invited to send in love poems or anything they wanted to say about the Co-operative to win a Just Eat voucher. As usual, tenants took on the challenge and 4 lucky winners were chosen to each receive a £25 voucher for a takeaway meal of their choice, just in time for Valentine's Day.
Staff also got involved by holding a virtual "Cupid Coffee Break" over Zoom and shared some nice stories about each other while enjoying coffee as a way of keeping a positive outlook.
In these difficult days, the Co-operative have been trying their best to keep the spirits high both for our tenants and staff alike and every little expression of gratitude is going a long way to support each other.